CANOE HOUSE
A contemplation space that responds to the client's requirements of discretely stowing two canoes and creating a connection to the landscape.
Surrounding pine trees shed their needles to blanket part of the ground with a vibrant orange.  This orange blanket of needles, unique to the site's otherwise green grass, inspires the concept and structure to house the canoes.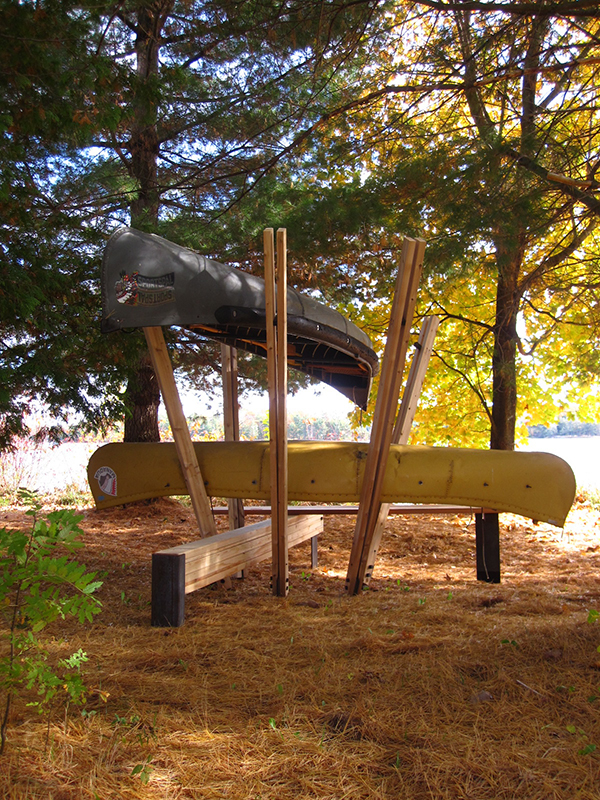 Steel plates, intended to naturally rust orange, lightly pierce the ground and connect via timber dowels to cedar posts.  A thin cable discretely weaves throughout the posts to support the canoes that perform as a back rest and a canopy to an occupant on the bench that overlooks the lake.